PRODUCT SEARCH
SEARCH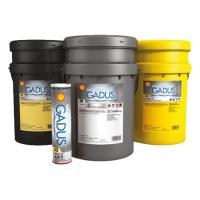 Shell Gadus S5 V220 2 • 180kg
Advanced Multipurpose Extreme Pressure Grease
Shell Gadus S5 V220 is an advanced performance grease for general transport and industrial applications. It is based on high viscosity index synthetic base oil and a lithium complex soap thickener. It contains additives against wear, oxidation and corrosion.
READ MORE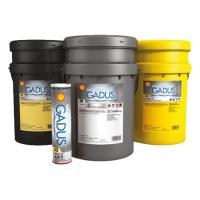 Shell Gadus S5 V100 2 • 18kg
Advanced Multipurpose Grease
Shell Gadus S5 V100 is a lithium complex grease based on synthetic base oils, containing antioxidants, EP-, wear- and rust preventing additives The product contains a special friction modifier which is suitable for high speed bearings, taper roller bearings and cylindrical bearings, type NJ, NUP plus applications with an angle ring.
READ MORE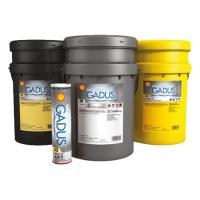 Shell Gadus S5 T460 1.5 • 180kg
Advanced Multipurpose Heavy Duty Grease
Shell Gadus S5 T460 Grease is a high performance, high temperature, long life grease for heavy duty industrial applications. It uses fully synthetic base stocks and the latest technology diurea thickener. It contains the latest additives to offer excellent high temperature oxidation performance and other additives to enhance its anti-oxidation, anti-wear and anti-corrosion properties. Shell Gadus S5 T460 Grease is especially suitable for sealed & semi-sealed applications involving slow moving, heavyduty bearings operating at high temperature and under severe load.
READ MORE