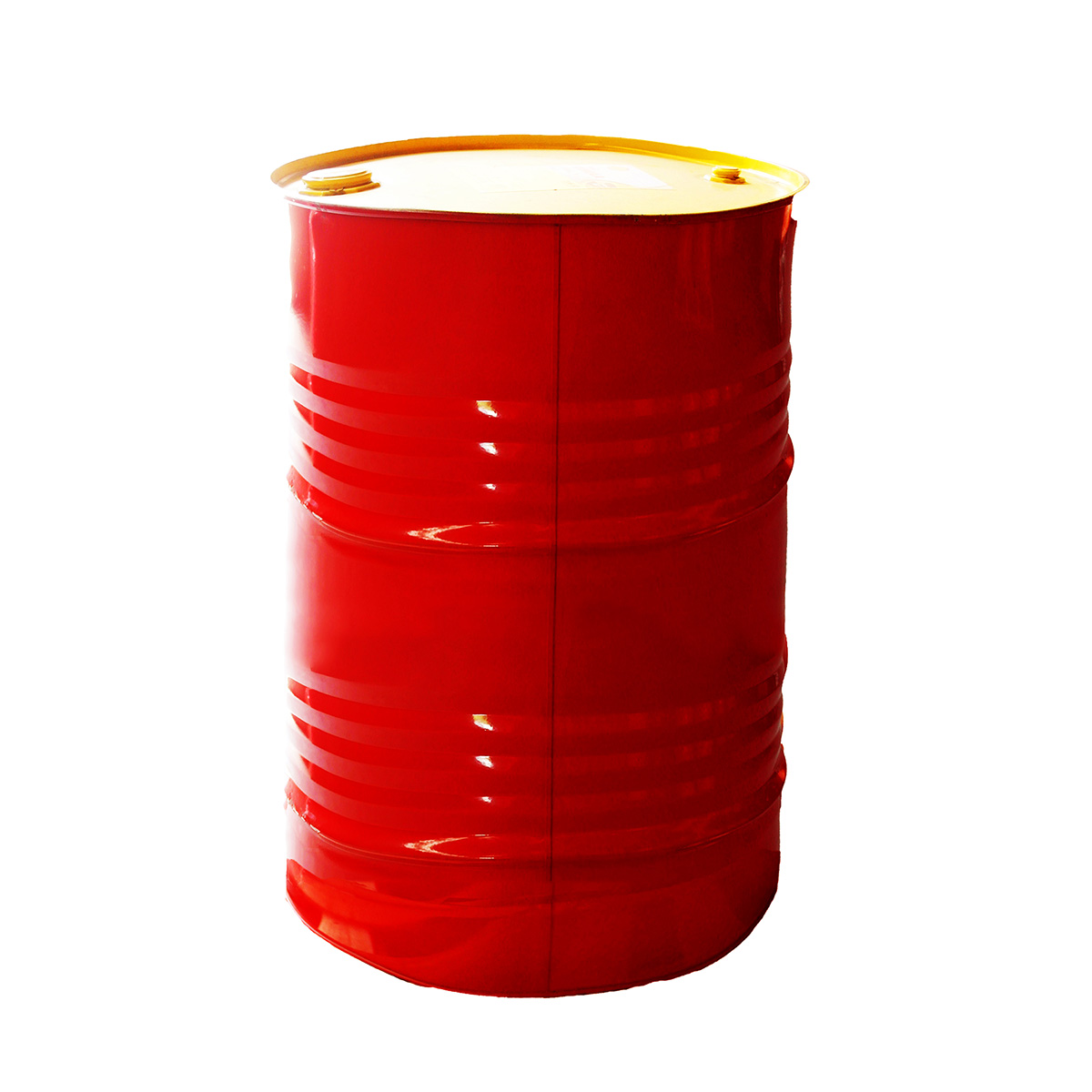 Shell Heat Transfer Oil S2 • 209L
High Performance Heat Transfer Fluid
Shell Heat Transfer Oil S2 is based on carefully selected, highly refined mineral oils chosen for their ability to provide superior performance in indirect closed fluid heat transfer systems.
Description
Downloads
Q&A
Performance, Features & Benefits
Extended maintenance intervals
hell Heat Transfer Oil S2 is based on carefully selected highly refined mineral oils and resists oil cracking, oxidation and thickening. This provides extended oil life, provided efficient fluid heating and good pump circulation is ensured, such that film temperatures on the heater surface do not exceed the limits below.

System efficiency
Low viscosity enables excellent fluidity and heat transfer over a wide temperature range. Shell Heat Transfer Oil S2 also has a low vapour pressure so resists cracking. This minimises the formation of volatile decomposition products; these would require recovery via expansion chamber and condensate collector.

Wear protection
Shell Heat Transfer Oil S2 is non-corrosive and has high solvency – this reduces deposit formation by holding oxidation products in solution and keeping internal surfaces of heat exchangers clean.
Main Applications
Enclosed circulated heat transfer systems for industrial applications such as process industry, chemical plants, textile producers etc. and in household equipment such as oil filled radiators.

Shell Heat Transfer Oil S2 can be used in high temperature continuous heat transfer equipment with the following application limits:

Max. film temperature : 320ºC

Max. bulk temperature : 300ºC
Specifications, Approvals & Recommendations
Classified as ISO 6743-12 Family Q
Meets DIN 51522 requirements
For a full listing of equipment approvals and recommendations, please consult your local Shell Technical Helpdesk.
Health, Safety & Environment
Health and Safety
Shell Heat Transfer Oil S2 is unlikely to present any significant health or safety hazard when properly used in the recommended application and good standards of personal hygiene are maintained.

Avoid contact with skin. Use impervious gloves with used oil. After skin contact, wash immediately with soap and water.

Guidance on Health and Safety is available on the appropriate Material Safety Data Sheet.

Protect the Environment
Take used oil to an authorised collection point. Do not discharge into drains, soil or water. Additional Information
Advice
The life of Shell Heat Transfer Oil S2 depends on the design and usage of the system. If the system is well designed and not subjected to abnormal workloads, the life can be for many years. It is important to monitor oil condition regularly as rates of change in physical characteristics are more significant than actual values. The properties that should be monitored are viscosity, acidity, flash point (open and closed) and insolubles content. Advice on applications not covered here may be obtained from your Shell representative.